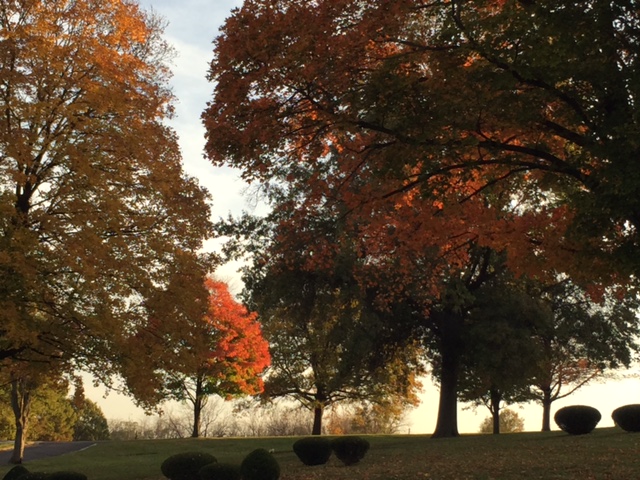 October has worn her colors well! Nearly every day this month has been magnificent!
Busy with two outdoor weddings, bonfires, hayrides, a road trip, cookouts with friends, even a Gala event in a barn, so many fun activities, and new listings, filled the calendar, each with perfect weather!
Raking leaves and tidying up flower beds for winter are pleasant tasks too, certainly nothing to be dreaded. Falling leaves today, summoned me to slow down at last and appreciate the light breeze, the colors and textures. Gathering leaves was fun, remembering how the children would scamper about, calling, "Look at this one! Isn't it the prettiest!" Only moments later, finding another one prettier still!

While goblins and kiddos in costume roam the streets calling 'Trick or Treat', I'll be dipping autumn leaves in melted parafin wax for decoration to last through November.
Happy Halloween! Hope you enjoy these colorful, autumn days!
This is also the best time for transplanting! I have forsythia and Rose of Sharon enough to share! Contact Grammy where we're making the world more beautiful!